Our Commitment To Our Clients…
Watch and listen to the stories of past clients of The Fischer Law Firm.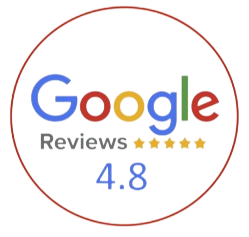 The best lawyer I've ever came across. She's patient, answer all questions you may have, and don't have have any problem explaining things you may not understand. Been dealing with Ms. Fischer for about 13yrs now. Great lady😊
A tube


October 25, 2021
Lynn was awesomeeee !!!! I didn't think I would find anyone to help me, but my uncle gave me Fischer Law Firm number & they instantly started helping me! Of course it's a process so you do have to be patient 😊
Elisha Bishop


November 22, 2022
I've had the pleasure of dealing with the Fischer law firm on a couple occasions and have been extremely impressed and pleased with the amount of dedication,professionalism and just thoughtful caring that I have received… I would be proud to recommend the Fischer law firm to everyone.. plus without meaning any disrespect Miss Fischer is very easy to look at… all around a great experience.
Terry Hill


March 6, 2023
I highly recommend Chelsea for a wonderful job she has done. I feel grateful that I found Fischer Law Firm to lead and direct me during my cases. She was very professional, fast on responding to all my questions and knowledgeable.
Jeremiah Hathorn


October 25, 2021
The Fischer Law Firm was exceptionally quick and efficient in resolving my speeding ticket! I would recommend them to everyone who needs similar type of help that I did! The entire firm is hard-working and caring for their customers with excellent service and great correspondence!
Kellen Schlundt


November 25, 2021
Fischer Law Firm is wonderful! I would highly recommend. I have enlisted their services twice and have been exceptionally pleased both times. Everyone is very patient and professional. I will absolutely use them again if I need to.
Sarah Walker


January 25, 2022
I am very grateful to have had the law ofirm represent me. My case was settled quickly and for a reasonable amount. I contacted a well known firm a month prior to contacting Fischer Law Firm and was still waiting for an answer from them when I spoke with Chelsea. She said that she would contact me within a week to let me know whether they would represent me. She called within 3 days and settled my case within 6 months. Lynn assisted me at the end. The entire staff treats you very professionally and is always personable. Great job, ladies! You are awesome!
Janet Moser


November 29, 2021
If it were possible to give 10 stars I would! The Fischer Law Firm is very dedicated, knowledgeable and professional while attending to their clients needs. Their constant communication was critical throughout the process and their service is second to none. They went above beyond to achieve results we needed.
Jon Schulte


October 25, 2020
They will handel your case with care and professionally.
Judy Henderson


August 21, 2020
Great attorney and legal services
Taylor Bey


April 6, 2021
So thankful that I found Lynn and her team. I had already spoke to a couple different law firms before I chose Lynn. Her team is there every step of the way, from making sure your treatment is going well, to making sure you're doing well too! I wanted someone who would fight for me and my situation, and I'm so fortunate that I found just that! The ladies at Fischer Law made sure things where good every step of the way. Thanks again for all you do!
Heather Roberts


October 25, 2021
Lynn and Chelsea were clients at a local restaurant where I was employed for over eleven years. I chose them to represent me in a workers comp injury case because of their absolutely wonderful personal character and genuine care regarding the staff of that restaurant. Truly beautiful women from the inside to the outside. My case involved a new job at a hotel and not the restaurant at which we had become acquainted and where I had been previously employed. When considering my choice for representation, I had no trouble in placing my faith in their firm. The outcome was as expected and I was treated with the same genuine care as I had seen them give me and my coworkers for the eleven years of serving their family at the restaurant. I consider myself one of the little guys in the world but have never been treated that way or seen as such by either of them or anyone in their company both in business and socially. Should I need representation in the future they will be my first call. The absolute best to both Lynn and Chelsea. It was a pleasure to write this and remember you both. All the best, Andrew
andrew nicholas


April 6, 2022
I hired Ms. Fischer as my divorce attorney. At first she was lil skeptical with my divorce case. She been on my side through the whole ordeal. We went to court today and it was the grace of God was on her side and the opposite attorney walk off from courtroom. Ms. Fischer and I was in shocked mode😳😳😳. But I had to say Thank You Ms. Fischer for being the best attorney in St. Louis
Tamara Holmes


May 25, 2022
I am an attorney, and hired Lynn Fischer to represent me. She is absolutely amazing!!!! Her attention to detail and personalized service is unparalleled. I felt supported through the entire process and was confident my case was in good hands. Most importantly, I couldn't be more satisfied with the outcome!!!! Thanks, Lynn
Brett Cofman


August 21, 2019
I've had great experiences with Chelsea and the firm; super professional, efficient, and reliable. Hopefully I never need representation in the future, but if I do, I know where to find the best!
LeRon Mc


May 25, 2022